In the current situation in which the coronavirus is spreading rapidly around the world, the central questions worldwide are: How do we protect our medical staff from the risks of infection with Covid-19? And what kind of support as well as working conditions do we enable our medical and nursing staff to cope with this high stress phase in the best possible way?
Although the framework conditions and influencing factors with regard to appropriate working conditions and protective measures may differ from country to country or geographical region to region, it is essential to compare the handling of the virus and the approaches worldwide to solving the crisis. We should be able to draw lessons from the current state and develop strategies for the dealing with future pandemics.
In particular, medical personnel from the health and care sector who are currently proving their systemic relevance more than ever on a daily basis, are most exposed to the risk of infection with coronavirus due to their tireless work with patients. These risks increase if the working conditions or protective measures do not meet the necessary standards. It is crucial to strengthen and protect the group of those who fight the virus in order to reward their risky commitment, but also to prevent the loss of nursing staff due to illness by all means possible, which would lead to a total collapse of the health system.
In Germany, which has one of the best health care systems in the world, an excellent performance is achieved in comparison to other nations in order to keep the working conditions in the medical sector as risk-free as possible. However, there are great differences worldwide in the working conditions and protective measures for medical personnel. In the following, the situation in Latin and South America is compared to and contrasted with the situation in Germany.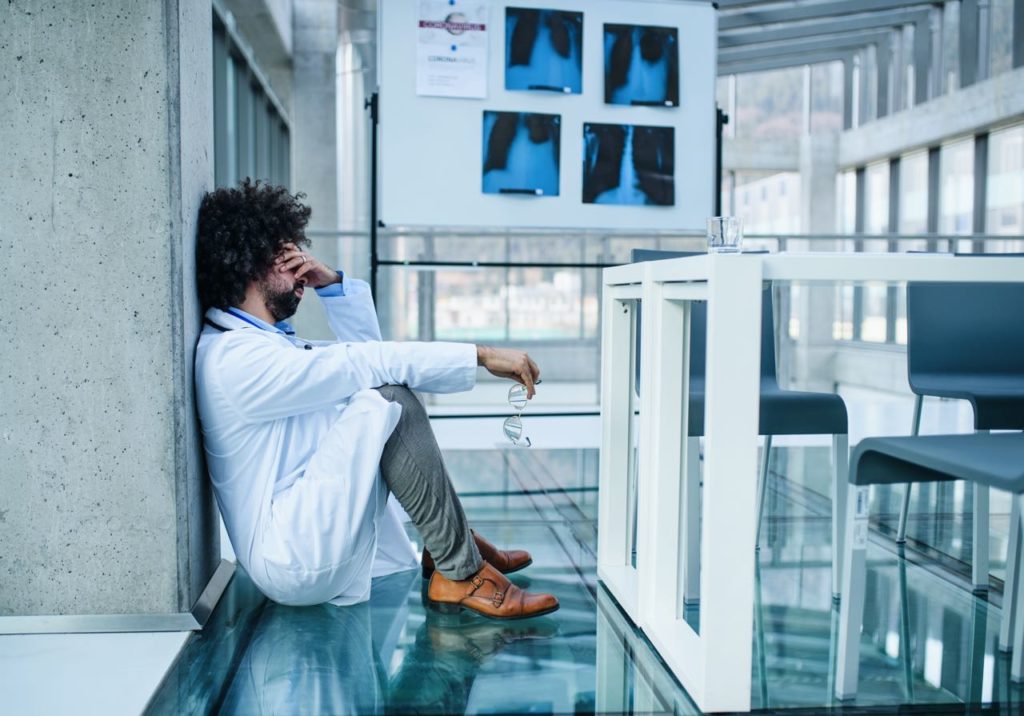 Working Conditions for Medical and Nursing Staff in Latin and South America
The world is currently experiencing a cross-national crisis due to Covid-19 leading to the effort of governments to stop the spread of the virus and deal with existing cases by making the best possible decisions for their respective countries. Germany, for example, has focused its decisions on providing the best possible care for patients, without neglecting the efforts and risks of health professionals involved, such as doctors, nurses and health care professionals.
Currently, there are confirmed cases of coronavirus in almost all countries worldwide, and with the first confirmed case in Haiti, it can be said that the virus is already spread throughout Latin America and South America. Unfortunately, this is one of the regions where health workers are dissatisfied with their working conditions.
During this crisis, the vast majority of health professionals in South America have not been fortunate enough to enjoy decent working conditions and institutional support. In case of infection, hospitals often argue that there is no way to prove that the infection occurred during work. Instead of recruiting more medical staff, measures have been taken to extend the working hours of existing staff, often without or inadequate remuneration.
There is also a shortage of protective measures for medical personnel, such as disinfectants, gloves, protective suits, conventional masks, face masks or gowns, and in many cases these are only made available to a few doctors. These are not only unhygienic but also dangerous working conditions for medical and nursing staff. States and their governments should ensure that all health workers have equal and adequate working conditions.
Working Conditions for doctors and nurses in Vietnam
Due to its long border and high trading volumes with China, Vietnam faces a higher risk of Coronavirus than other countries in the world. However, with the experience against infectious diseases such as SARS, MERS, dengue virus, or measles virus, Vietnam proactively and successfully "fights against epidemic like fights against the enemy". Until June 14th, 2020, Vietnam has zero deaths out of 334 infected cases.
Being aware of its limited budget and weak medical system, Vietnam conducts quick and aggressive quarantining to stop the infection. There are four types of quarantining of which people are requested to stay in different places such as hospitals, quarantining locations, or homes with different healthcare levels. Therefore, the demand for medical staff and intensive care suddenly increases.
In Vietnam, doctors and nurses work longer hours and suffer from insufficient sleep. Some of them stay in hospitals or quarantining locations with patients instead of with their families at home. Because of their selfless devotion, they are called "white-coat soldiers" in the "Thank you" music video published lately by various Vietnamese singers. To appreciate their efforts, gifts and flowers are usually sent to hospitals and quarantining homes. From July 2020, the medical staffs base salary will increase from 1.49 to 1.6 million Vietnam dong according to Term 7 Article 3 Resolution 86/2019/QH14, which is the highest increase in the past eight years.
As the use of face masks is a daily necessity in Vietnam, healthcare facilities often have their long-term suppliers so that medical staff is fully equipped with disinfectants, medical masks, gloves, headcovers, and others. Bach Mai Hospital – the Covid-19 initiative hospital in Hanoi – even stores 3 billion medical masks for their employees. However, as estimated, Vietnam only has 6,000 ventilators throughout the country, which will not suffice if the epidemic runs out of control throughout the nation. As there is still no vaccination for this virus, Vietnam should in the meantime invest in modern infrastructure and equipment to prepare for the worst-case scenario.
Fair working conditions and payment of healthcare professionals: a priority in Germany
In contrast, Germany has taken measures to provide more and better staff to cope with the crisis. One of the measures already taken by the health authorities is to issue ad hoc permits to foreign nurses currently residing in the Federal Republic of Germany so that they can quickly work in hospitals as nursing staff.
In addition, there are initiatives to encourage doctors or health and nursing staff to return from other sectors or from retirement, and to deploy medical students to support existing medical staff. The health insurance companies support this recruitment and cover the additional costs incurred so that the assisting medical personnel are fairly remunerated.
These measures were taken in awareness of the risks to which the professionals are exposed. For example, the nursing care chamber in Lower Saxony has applied for an allocation of risk subsidies for nursing staff deployed during the crisis – this was approved by government of Lower Saxony.
"Money must now also be considered for the support of auxiliary and nursing staff as well as doctors, who make a significant contribution to coping with the situation and are exposed to greater health risks," said Ulrike Mewing, member of the Chamber's board.
In addition, on March 29, Federal Minister of Finance Olaf Scholz announced that employers can pay their medical staff premiums of up to 1.500 € tax-free. This measure is aimed at health and nursing staff.
Similarly, based on the prognoses of virologists, the government has stressed the importance of taking structural measures that will have a long-term effect on the working conditions of medical staff. In this regard, a new collective agreement for the nursing professions will probably be ready in May / June 2020, according to Federal Family Minister Franziska Giffey.
On the other hand, Germany is well aware of the economic consequences and far-reaching effects of this situation, not only for the country itself but also worldwide. In response, Germany is also striving to strike a balance between health and the economy.
Jens Spahn, the German Minister of Health, spoke about this on 13 April for CNBC and said: "What we have to find is the right balance. Now that the figures are falling … we are thinking about it, step by step … to return to a new normality", which is now possible thanks to the decisions and measures taken previously to restrict contact. The easing of measures now makes it possible to protect the economy from damage and avoid mass unemployment.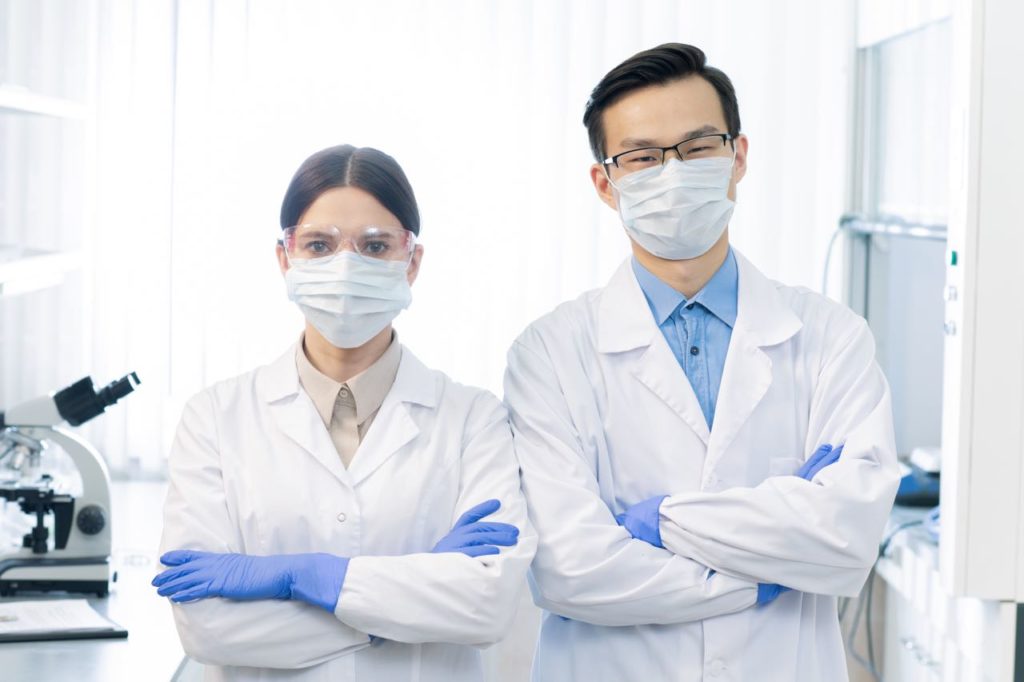 Conclusion – Working conditions and protection of nursing staff in the focus of the Federal Government in Germany
The health and working conditions of medical and nursing staff are the focus of all decisions regarding possible restriction and relaxation measures by the Federal Government and its decision-makers. However, this factor is also of particular interest to nursing staff who are considering moving to Germany for professional reasons.
It should be noted here that labour law does not distinguish between German employees and employees of other nationalities. In Germany, the right to equal treatment is indispensable and a fundamental right for every employee. Foreign health care workers will undoubtedly feel the support of the government, even if they are far from their home countries.
All this shows that the government is taking care of protective measures and good working conditions for medical staff, and that society as well as the private sector is creating additional framework conditions so that medical staff can get through this phase of high stress under better conditions.